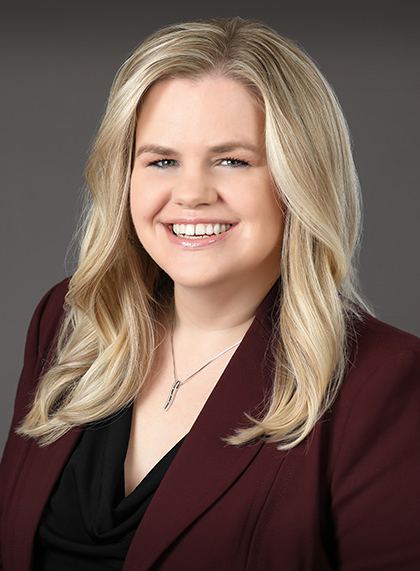 Puzzles are the reason I'm in accounting today. 
Let me explain. 
Growing up in a small town in northwestern Minnesota, my dad and I spent long winter days puzzling together. It was great! Then, during my senior year of high school, my social studies teacher taught our class how to fill out a 1040EZ so we could do our own taxes. I realized how similar filing taxes is to solving jigsaw puzzles…and I was hooked. 
To pursue my accounting degree, I went to Concordia College. I became a proud Cobber while I learned how involved tax preparation is. Taxes are complicated! Preparing taxes is like seeing a 10,000 piece puzzle through to completion. Did you know that the U.S. Tax Code is tens of thousands of pages long?! Certainly not everyone has the time or ambition to read through that! Fortunately, my clients can rely on my knowledge of the code so they don't have to read it themselves.
Clients connect with me. I'm a good listener and clients leave our meetings knowing that I really care about them. I enjoy helping my clients understand the ins and outs of their taxes. I also enjoy hosting "lunch and learns." I use these sessions to foster a personal connection with my clients and educate them about changes in tax laws. 
My husband and I have four young kids and a dog and absolutely love our lives! When I'm not working on my clients' taxes, I'm involved as a Girl Scout cookie mom and with the Sunday school program at our church and I spend a lot of my free time cooking, baking and entertaining. I also have a competitive side that really comes out on the volleyball court and on the softball field!
Angie Wood – CPA
Name: Rochelle Simonson
Position: Bookkeeper
What are you most excited about regarding your new position?:
To do what I love (bookkeeping) and get more experience and comfortable with it.
What are your hobbies/interests outside of work?:
Hanging out with family and friends, drinking coffee, volleyball, outdoor activities, travelling, and church functions.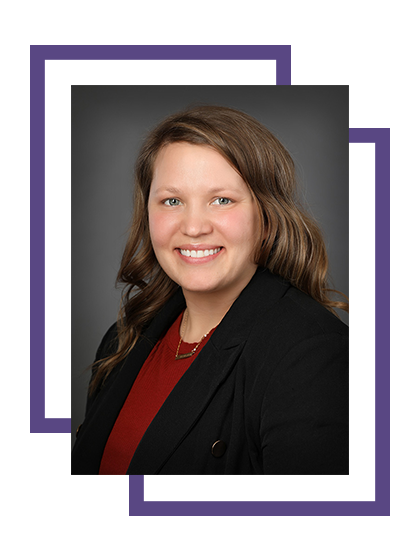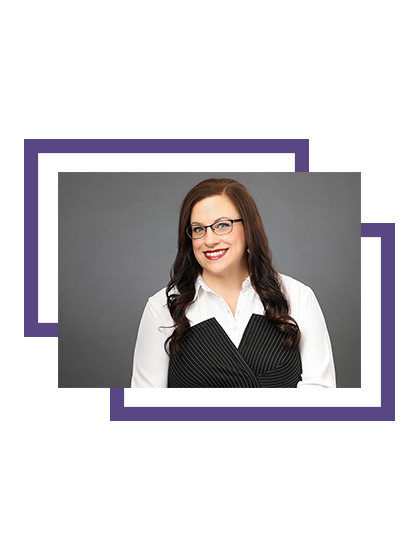 Name: Sarah Liscano
Position: Administrator
What are you most excited about regarding your new position?
I have worked in the accounting industry for about 15 years now.  I love planning, organizing, and developing processes that keep everything running smoothly so that CPA's can do what they do best – providing valuable insights and using innovative approaches to solve problems for clients!  Working with Wood CPA I look forward to establishing an administrative structure and implementing processes that will facilitate the onboarding of new clients and staff.  The past year has brought a tremendous amount of growth, and it is so promising to see as we strive for excellence and build a solid, scalable foundation for the firm that will support the needs of our clients into the future.
What are your hobbies and interests outside of work?
I enjoy spending time with family, (especially my grandbabies!) reading, sewing and am an active participant in my community of faith where I lead a translation ministry and am in the process of translating a 12 volume doctrinal study series from English to Spanish.  I love all things that have to do with Scotland and hope to travel and see the country in person one day – it is #1 on my bucket list!!
What We Provide for Our Clients
We envision expanding our footprint and growing our reach to help 500 individuals and business owners in the next 5 years understand their taxes and achieve their financial goals. We aim to do this by hiring a team of seasoned tax professionals and accountants and cultivating a thriving environment. 
Our mission is to provide trustworthy tax advisory and preparation services for each one of our clients so they can focus on doing what they do best.